Hard Wearing, Durable and Efficient High Pressure Pump, Membrane Housing etc. For Cost Effective Performance!
About Us
Adwyn Chemicals Pvt. Ltd. is an ISO 14001:2004 and ISO 9001:2008 certified company engaged in offering heavy duty and efficient Water Treatment Plants and Accessories. Incepted in 1992 as a leading manufacturer and importer, we have been offering trusted Water Treatment Plant, Membrane Housing Water Plant, High Pressure Pump, Water Treatment Equipment, Water Treatment Chemicals, etc. In addition to this, we have also attained expertise in offering quality membrane cleaner for removing metal oxides from membrane. Our array of high pressure pumps is reckoned in the market for professionally pumping in mild corrosive liquids. Moreover, our offered collection of hydro pneumatic system is highly appreciated for consistently pumping water even to high rise apartments with constant pressure.

The company has been gaining new heights of success under the guidance of Mr. Aditya Gupta, our mentor. His expertise with modern infrastructure facilities and skilled engineers help the company to be a leader of the respective domain. Every team member works with an aim to deliver matchless solutions designed according to the exact needs and demands of the clients, based across the globe. Moreover, we have been fulfilling the needs of domestic and commercial sectors with unmatched quality solutions available in tailored made specifications.
Why Choose Us?

We are a reliable name of the market ensuring timely deliveries with affordability and fair business deals. Following factors are the prime strengths of the company enabling us to reach new success levels in the global market:

Skilled and trained team with years of expertise
Quality assured range with maximum output and results
Sound Infrastructural base for production at a very large scale.
Timely delivery with the aid of vast logistic and delivery network
Manufacturing Units
Our infrastructure base has 3 manufacturing units located over a huge area for carrying out the production processes of Industrial RO Parts, Water Treatment Components, FRP Vessels, Frp Pressure Vessel, Pumps, Water Plant Ozonator, Accessories, etc. in smooth and swift manner. The manufacturing units have modern production machines and tools for creative quality solutions in bulk with matchless precision. In addition to production unit, we also have a huge storage section for storing products in bulk and meet huge demands of the clients on time. Our R & D section helps us to develop new products with better quality and features to meet every need of the clients for facing new market challenges.
Our Solutions
Our range of products is widely used in hotels, homes, apartments, offices, etc. owing to maximum efficacy, best results and high end output. The array is available with easy to install, use and maintain features for providing complete satisfaction to the clients. We provide:

Bag Filter Housings
Commercial RO Plant
Complete Range of RO Water Purification Plant
Conductivity Meter Cum TDS
Control Panels
CSM Membrane
Demineralisation Plant
Effluent Treatment Plants
Industrial RO Parts
Industrial RO Plant
Membrane Housing
Mineral Water Plant
Multi Port Valve
Multistage Vertical Pump
FRP Vessels, Frp Pressure Vessel
Reverse Osmosis Plant Parts
Reverse Osmosis Plants

RO Control Panels
RO Membrane
RO Parts
RO Water Plant
Swimming Pool Water Filtration Plant
Ultra Filtration Plant
UV Sterilizers
Water ATM Machine
Water Filtration System
Water Plant
Water Purification Plant
Water Treatment Chemicals
Water Treatment Chemicals for Swimming Pools
Water Treatment Components
Water Treatment Plants
Water Vending Machines With RO Plants
Zero Liquid Discharge Plant
Our Workforce
We have been catering to the exact demands of the clients with quality assured range like as FRP Vessels, Frp Pressure Vessel with the aid of skilled engineers and technicians. Our expert team of professionals has been carrying out the manufacturing process of the best solutions on time. They have been working with the clients to comprehend and fulfill the exact needs of the clients. In addition to this, they also ensure timely delivery of consignments with prompt production of qualitative and efficient range.
Quality Policy
We are an ISO 9001:2008, OHSAS 18001:2007 and ISO 14001:2004 certified company having Government Purchase Enlistment Certificate. We have been delivering the best quality solutions by adhering to the global quality norms. We work hard to exceed the expectations of the clients by offering flawless and effective solutions in tailored made specifications. Moreover, we also keep very transparent and honest in the business dealings to win the confidence of the patrons.
Certificates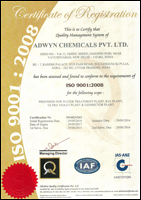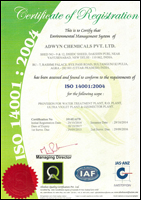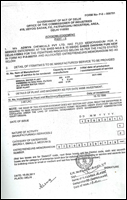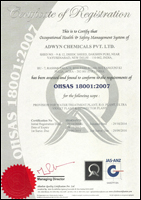 Get in touch with us